Garage Floor Painting in Wharton, TX 77488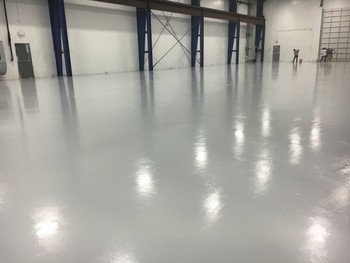 LYF Painting & Remodeling proudly offers Garage Floor Coating and Garage Floor Painting in Wharton Texas.
LYF Painting & Remodeling has been painting Wharton garage floors since 2001.
Whether looking for a new sophisticated garage floor style for your Wharton home or Wharton business, or a durable yet simple garage floor coating, LYF Painting & Remodeling is ready with a team in Wharton TX. LYF Painting & Remodeling professionals can revive any Wharton garage floor!
LYF Painting & Remodeling's Wharton garage floor painting experts have experience with many brands of garage floor coatings, epoxies, paints, and systems. Our trained garage floor painters are trained in proper selection and installation of garage floor coatings. LYF Painting & Remodeling takes great pride in the Wharton work we do and it shows. When you are ready to rejuvenate up your Wharton garage floor, LYF Painting & Remodeling is standing by. Call LYF Painting & Remodeling for a new garage floor coating in Wharton TX today.
WHAT CUSTOMERS ARE SAYING:
5★★★★★ - "Fabian took his time to make sure everything was understood before beginning and he went out of his way to make sure I made deadline. He is very trustworthy and a man of integrity which is a hard thing to find in this business. I have worked with many contractors, he is the only one I would use again, and I definitely plan to."
Amira Zaghmouth in Richwood, TX
2019-04-11
---
5★★★★★ - "I am happy with the work of mr. fabian has done for us, he is friendly and very cooperative person, he does quality work, he does what I ask him to do, house cleaning, and safety. I will recommend him to others because he feels strongly motivated to do the right thing and be honest and truthful."
Ammar Yousef in Richmond, TX
2019-03-20
---
5★★★★★ - "We found LYF via a referral & called to have them come out and assess our patio for remodeling. Mr. Fabian showed up the next day at an appointed time to assess the job. He presented himself as a well mannered person whom was very knowledgeable of, and an expert at his craft. We reviewed all the options available and came up with one that we both agreed on. We agreed on the cost, and his crew started that same week. Within 2 days the tear down was completed, and the remodeling was commenced. The finished product is absolutely great. Even though Mr. Fabian had other clients to service, he was on site almost every day to check on the progress of his team, and to answer any questions we may have had. We would highly recommend LYF to anyone. As a matter of fact, We did just that, and they too, were very satisfied!"
W. Lee Brown, Sunrooms & Patios in Sugar Land, TX
2019-03-18
---
5★★★★★ - "I just want to thank you for the great job that you did on adding a sunroom and nice walkway outside of my patio. You and your workers were very professional and addressed everything that I wanted. Besides doing a great job, it was done in a timely manner. I highly recommend you because of your Excellent Job and professionalism! Thanks again and I will be calling on you again for my next project!!"
Janice Richard, Sunrooms & Patios in Richmond, TX
2019-03-18
---
5★★★★★ - "Very polite workers. I enjoyed having them in my home. The tile work was beautiful."
Anonymous
2018-11-28
---
5★★★★★ - "LYF was contracted to paint the interior of our home. The owner was prompt to get the quote to us and schedule the work. The crew was prompt daily at 7am and gone by 5pm, and they cleaned their mess up daily. The estimated time to complete was 5 days, they did it in 4! We asked if they would also hang up a new chandelier in our entry way, which they did. However, they informed the chain and wire was not the right length, so we asked if they could go to a hardware store and get the right stuff. They did! We forgot to include our laundry room in original contract, but they took care of that as well.
These guys are professional, neat with their work, and very accommodating. I will definitely call upon LYF again for any construction or remodeling project that I cannot take care of.
Good job guys! Your company was referred to us and I am not one bit disappointed!"
Michael Knight in Richmond, TX
---
5★★★★★ - "Both Fabian & Auturo were great to work with. Both are professional, knowledgeable, honest, trustworthy and will point you in the right direction if you know what you want, but are not sure how to get there. Nadia, there office manager is wonderful. Her followup and information is first class.
My house is a one story older house and am gradually bringing it up to date.
I would definitely recommend the guys and will have them back to complete my renovations."
Mary Taube in Houston, TX
---
5★★★★★ - "The laminated floor and crown molding installation was fast and clean. I would recommend them to everyone I know."
Ben
---
5★★★★★ - "We had our 2 story home with lots of trim repainted and several pieces of siding replaced. LYF did an outstanding job in all aspects of the project. The crew was professional and friendly at all times. We had a few extra requests as the project was being completed and they were happy to help us. We will be using LYF again for all of our painting and construction projects."
James & Lyndsey Whatley in Richmond, TX
---
5★★★★★ - "We decided that we wanted to have our entire house painted so that it would look new again. We called and got an estimate form LYF and found that they were the most reasonable. We also liked the fact that they didn't just do painting, they ...MoreWe decided that we wanted to have our entire house painted so that it would look new again. We called and got an estimate form LYF and found that they were the most reasonable. We also liked the fact that they didn't just do painting, they did everything as far as remodeling that were wanting to have done. Once they got started I saw that these guyes were professional and were really were good workers. It took them One and a half weeks to paint our two story house, Wall and trim. Remodeled our bathroom, hung chandeliers and changed out our faucets. We are so pleased with the work they did. And they always cleaned up after thereselves eachday when they were done. It was so nice to just have one company do everything well. I will be calling them again. And I definitely recommend this company to have your remodeling done."
Alicia Ganaway
2016-02-24
---
5★★★★★ - "My husband and I purchased our home and I had been wanting to change the color for years now, so, we finally decided that it was time for us to change. We contacted LYF painting Service. They were very professional and punctual at the time of our meeting for a free estimate. My husbad and I decided to go ahead and start the project as soon as we received the estimate via e-mail. The price was very affordable and we loved the color idea that they suggested. I refered my friend and se did the kitchen cabinets with them as well."
Karen Regusci, Cabinet Refinishing
2015-01-29
---
5★★★★★ - "LYF did an excellent job on the schedule and work. Overall quality was judged very good. The work crew was very professional. I would recommend their services and would consider using LYF on future projects."
Michael Carter, Cabinet Refacing
2015-01-29
---
Call for FREE Garage Floor Painting Quote
---
Garage Floor Painting available in the following Wharton, TX zip codes: